Why You Will Enjoy Living in Toronto as a Young Professional
First of all, it's Toron'o. –

every Torontonian ever

.
I'll be sharing my experience living in Toronto with those of you looking to move to the Great White North.
I moved to Toronto in May 2019. I found a job right before graduating from university and moved right after graduation.
Fast forward to today – it's been almost two years now, and I've learned this city is perfect for some and dreadful for others.
For those that get excited about moving to Toronto, it's completely understandable. Toronto is a great city. It offers many things that you can't find in a town or small city.
Do you want the vibrant nightlife of clubs and bars? Head to King West at 9 PM on a Friday. Earlier to catch some great happy hour deals.
Do you want food from all different cultures? Head to Chinatown on Spadina, or any mom and pops on Bloor, or anywhere on Queen West. Honestly, there are so many restaurants in Toronto that any foodie will love the city.
Do you want to meet people from all types of backgrounds and cultures? You got it – everyone you meet in school or at work will most likely have a unique background.
The list goes on…
Why I Moved to Toronto
I moved from a smaller city (Calgary) to Toronto for multiple reasons:
Career Prospects: Toronto is known as Canada's business and financial capital and the second-largest financial service center in North America. Knowing this, I felt I would thrive in a city where I could get as much exposure as possible to all finance and business world intricacies.
Starting a New Life: Having lived in a few different cities so far (Calgary and Edmonton), I wanted to experience something different. Don't get me wrong, I love the two cities, except maybe Edmonton… But I feel in a new city, you can be a different person. There's less judgment from your friends and family if you try something new.
Gaining New Perspectives: Adding to the last point, I felt like I was in a bubble. For instance, I went to University with friends from high school, and although I met new people at University, many people had a similar perspective in terms of what they wanted to do in their life.
Exploring New Things: Lastly, I just wanted to have fun in a new city and explore new things.
In hindsight, I can say for an individual looking for similar things like I was will probably want to move to Toronto. However, it is essential to note that Toronto is a city where you receive what you contribute.
What do I mean by this?
You really need to put yourself out there. It's an excellent city for anyone looking to break out of their comfort zone. However, I have had friends that did not have a great experience in this city.
A few reasons why I don't believe they enjoyed the city are:
They missed their family and friends;
They missed the comforts of their previous small towns;
They find it hard to make friends;
Their workplace was too cutthroat.
These are all probably true, but if you're willing to put yourself in uncomfortable situations at times, I believe you'll meet amazing people. Live vicariously by hearing about their lives, and have a great time exploring and enjoying yourself in the city!
What Does Toronto Have to Offer?
1. Diverse Food
The 2016 Census indicated that 51.5% of Toronto's population was comprised of visible minorities. This makes Toronto one of the most multicultural and multiracial cities in the world.
When I moved to Downtown Toronto in the summer of 2019, there were festivals almost every week catering to a specific culture and its cuisine. For instance, in the neighbourhood I lived in, I remember attending a Ukrainian festival where I tried authentic pierogies on Bloor Street! Furthermore, at the iconic Nathan Phillips Square tourist spot, you can always find music or food festivals, including Vietnamese and Filipino festivals.
Additionally, there are various diasporic regions in Toronto, such as:
Koreatown on Bloor and Bathurst;
Chinatown on Spadina;
Little Tokyo on Bay and University;
Little Italy on College Street W; etc.
You'll always find many mom-and-pop restaurants catering to a specific cuisine in these areas. This is great for those foodies out there who love to try new foods all the time.
Another thing I would like to note is the speed at which new restaurants open. A few months ago, I lived in the Financial District and recently moved to a Harborfront condo (right next to Lake Ontario). When I moved there, a few new restaurants had suddenly opened up in the Financial District, including a new Japanese croissant place called Hazukido, as well as a Jollibee's! I wish I had the chance to visit, which I will after the pandemic has soothed.
2. Big City Vibes
Like most cities, Toronto is one of Canada's biggest and most vibrant cities, which experiences the same crowding, dirtiness, and loudness that all other big cities experience.
The city's crowdedness makes the streets filled with people, and I know some people hate it. Though honestly, coming from a city where the Downtown is like a ghost town on the weekends, I quite like the crowds and the energy. It seems like people are always on the go, and it makes me feel like doing things.
For instance, during the Raptors finals in 2019, I had the opportunity to experience the crowds' energy, and it felt like the city had come alive together. People were yelling and cheering all over the streets. There was also a ritual for all six games the Raptors played afterward where everyone would march and cheer from Jurassic Park to Yonge-Dundas Square. It was wild but so much fun.
3. Events and Things-to-Do
With many working professionals commanding a high median income, Toronto is very enjoyable for those interested in its nightlife. There is no shortage of bars, clubs, and concerts to go to. However, it does take a while to get to know the vibe of each of the bars and clubs around the city to find one that suits you most.
Bars
For me, I've learned a few of the spots my crowd attends. During my internship, I found Rosewater to be the bar most young professionals go to in the Financial District.
Even the first time I went to Rosewater, I remember a networking/mixer event for Western students. Honestly, they chose a great venue for that event as Rosewater was known for its elegant atmosphere and cheap drinks on Thursday.
Currently, Rosewater is under renovation, so Big Trouble is the spot I know most young professionals go to, as it has great appetizers and has a special Asian drink called Baijiu that's cheap for a few rounds of shots. It's extremely bumping. I've passed by huge lines on Friday and Saturday nights, so you have to go early!
Clubs
Asides from bars, there are so many different clubs to go to that cater towards specific vibes, such as The Fifth is known for Asian nights on Friday, Lost and Found is known for trance, etc.
Honestly, I'm not too into the club scene, so I can't comment too much about it.
Concerts️
Concerts are a huge thing in Toronto as well. There are amazing artists from all musical genres, like Shawn Mendes, The Weeknd, BTS, etc. I remember a girl who told me she went to 15 concerts in the past year. So, it's definitely a great date idea for any of you guys looking for date ideas!
Other Events I've Enjoyed
Broadway in Toronto is a big thing too. My girlfriend and I have a few Broadway dates, and I quite enjoy them. I've been to Broadway shows that parody The Office and classics like The Rocky Horror Story.
There is no shortage of events to attend, and still, more to be explored! I plan on doing it in 2021 if bars can open up to find indie artists performing at bars or stand-up comedy bars!
Getting Around The City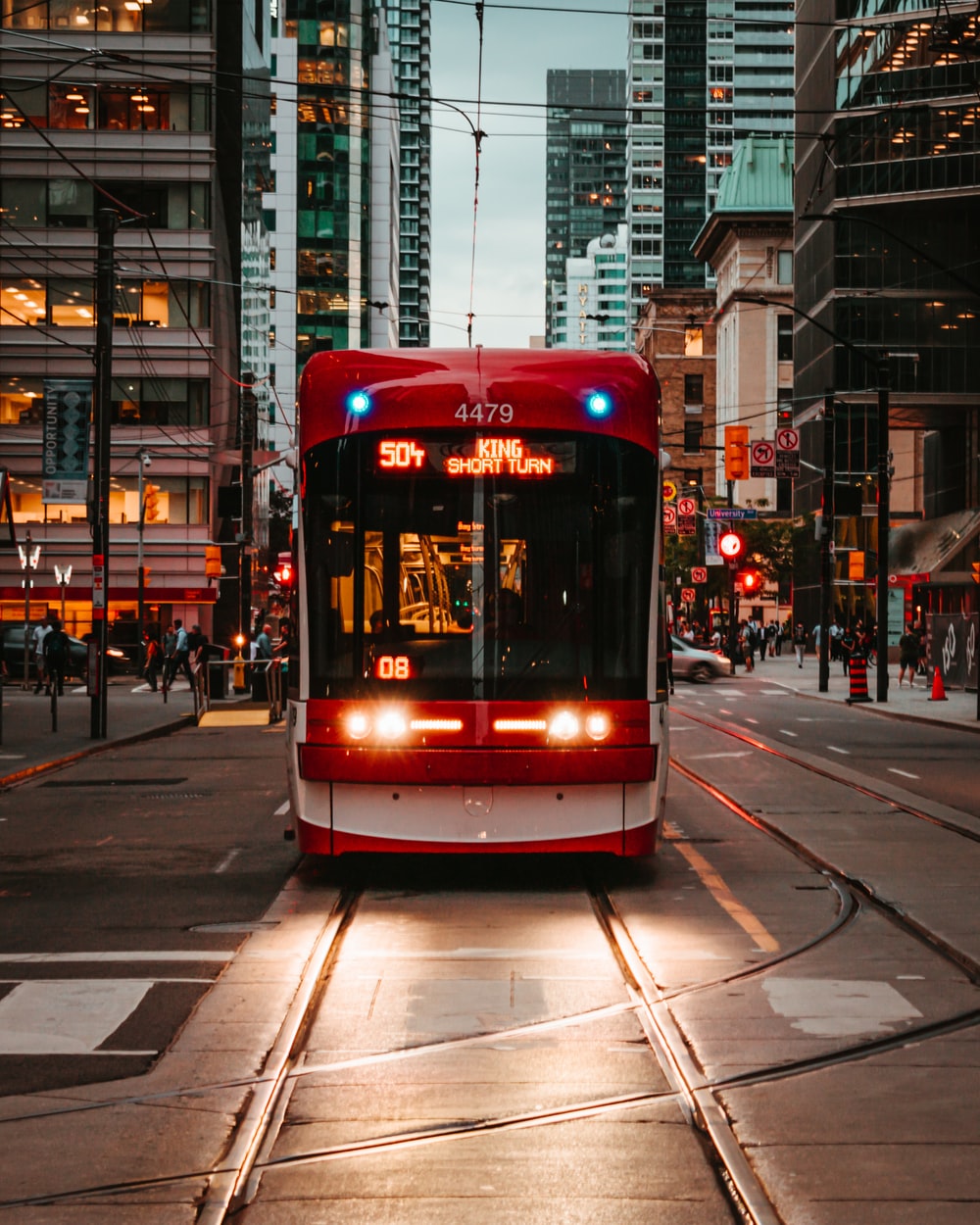 Getting around Toronto is quite easy and convenient, but getting around the Greater Toronto Area is a bit more tricky. Toronto has many transit routes such as walking, subway, bus, street-cars, train, Uber or Lyft, or simply driving.
It really makes getting around the city easy, and sometimes walking is faster than other alternative transit vehicles! It's a great city for you to exercise and walk more.
Additionally, getting around the Greater Toronto Area like Mississauga, Brampton, Markham, North York, Scarborough, etc., I would say it isn't easy. It takes a while to transit around, and most times, you'll be experiencing traffic. There are specific trains and busses like the GO-Bus or the UP Express, but it still takes a while. Driving in Toronto is also a bit hectic as there is usually traffic as well.
Conclusion
Ultimately, Toronto is one of the best places to live in with many things to do in the city and interesting people to meet. I have met some of the best people in this city, including my girlfriend. Although Toronto has a high cost of living, it might not be the place you will settle down permanently; it might be worthwhile to relocate here for a while, even if it is just a year. You will probably like it as much as I do.